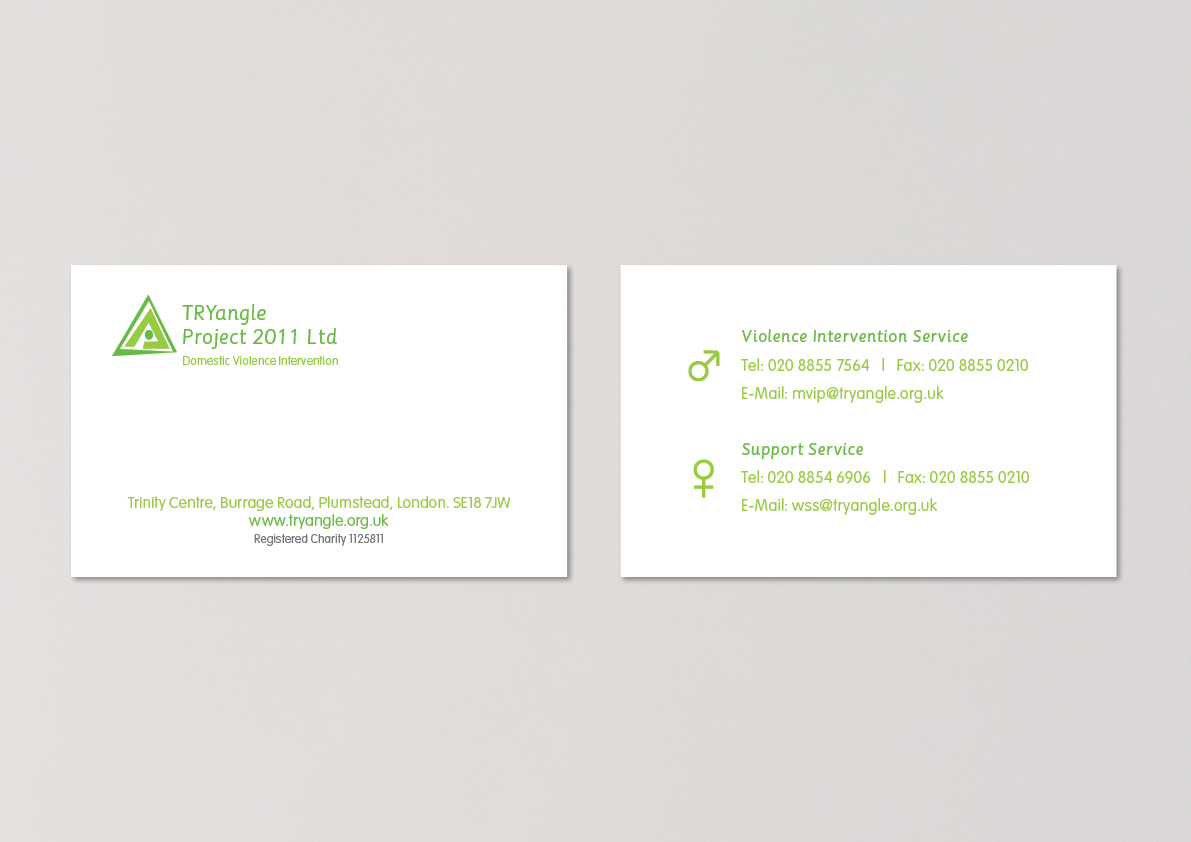 TRYangle project 2011
I contacted a local small charity that works with domestic violence and offered to volunteer as a designer for them in my spare time. At the time when I contacted them the materials they had were very outdated and they wanted a complete refresh of their identity and information materials.

I worked closely with the TRYangle Project Leader to find out more about the organisation, what their work involves and what aims they have. I suggested to take a photographic route and we agreed that the imagery and messages had to be bold and strong. I did an image search and provided them with some different options along with my recommendation and it was clear from the start that everyone felt quite strongly that the photo I recommended would work really well with the message they want to give. I managed to negotiate a discount for the stock images due to the fact they were a charity and I also provided quotes for all the printing and advice on what stock to use.
Project details
Client:   TRYangle Project 2011
Project:  New identity and materials 
Date:     2011